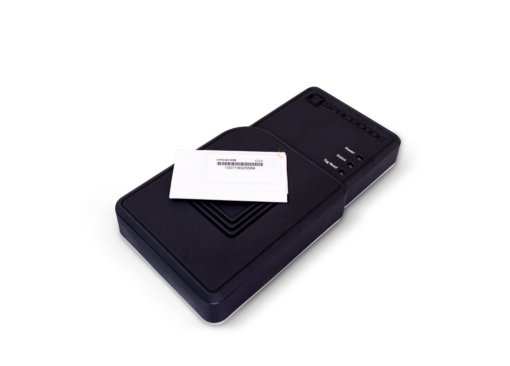 Spacecode Pad for Laboratory RFID Inventory Management
The Spacecode Pad RFID reader is a compact reader for Laboratory RFID track and trace, used to quickly and simultaneously identify individual healthcare items (blood bags, stents, specimens, pharmaceuticals), tagged with Spacecode RFID/LED tags in a defined orientation. The RFID device is used in laboratories, Cath Labs, blood banks and anti-doping institutes for monitoring and counting of items in rapid and repetitive processes and is used for quickly associating items with Spacecode healthcare tags.
 What do Spacecode Pads do for healthcare facilities?
Rapid monitoring of products
Automated data capture
Simplified issuing and receiving of individual items
Secure track-and-trace of items between departments or specific personnel
Speedy stock count
LED "pick to light" feature
Who is using the Spacecode Pad today?
The Spacecode Pad reader for RFID healthcare services is used in hospitals, clinics and laboratories to issue and receive items in small quantities, associate RFID tags to items.
Features and Benefits at a Glance
User friendly compact unit with 100% reading accuracy not affected by metal, liquids or juxtaposition
Product and item data can be read and reviewed using a tablet, cellphone or PC
LED "pick to light" feature instantly identifies items
Types of Facilities using the Spacecode Pad:
Hospitals
Laboratories
Clinics
Anti-doping facilities
Types of items being processed using Spacecode Pads today:
Blood Bags
Stents
Pharmaceuticals
Specimens